Beautiful Skin. Beautifully Simple.
No Surgery • No Needles • No Downtime • Just Results!
What It Is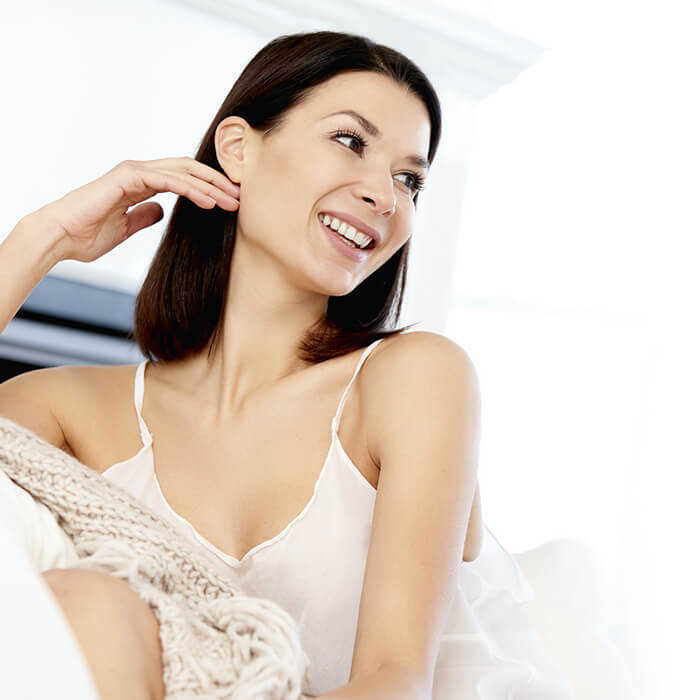 TempSure Envi is a gentle new radiofrequency treatment that minimises facial fine lines and wrinkles and tightens skin*.
It's safe for all skin types and levels of sun exposure, so it fits perfectly into any beauty maintenance routine, any time of year.
99% of patients reported the treatment to be pain- free so you can sit back, relax, and enjoy your TempSure Envi treatment today!
Welcome to a simpler way to maintain beautiful skin!
How It Works
Untreated Skin

TempSure Envi targets facial fine lines and wrinkles.
Collagen Synthesis Begins

TempSure Envi delivers radiofrequency technology to gently heat your skin. Increasing the skin's temperature for a defined, therapeutic time will trigger a natural response for your skin to create new collagen.
Collagen Remodeling Occurs

The new collagen fibers are tight, dense, and neatly organized giving you tighter, younger-looking skin.
What to Expect
TempSure Envi targets fine lines and wrinkles on the face. It's best to schedule a series of treatments then plan for regular maintenance treatments to help your body counteract the loss of collagen that is part of the natural aging process. Just like regular trips to your hairdresser, you can make your TempSure Envi treatment part of your ongoing beauty regimen!
During a treatment, you will experience a gentle warming sensation around the target area(s). Most treatments can be performed in under 45minutes, which makes this a great lunch time option.
After the treatment there is usually only a slight redness of the treated area. This redness generally will subside soon after. You will be able to return to your daily activities immediately following treatment!
What our clients say
My skin feels very soft! It looks very shiny & smooth, it's very nice. I like it. My sister has already made a couple of comments about how my skin is looking different so that is exciting.
Frequently Asked Questions
Does the TempSure Envi skin tightening treatment hurt?
99% of patients say the treatment is very comfortable, there is a sensation of pressure and heat where the treatment hand-piece is applied, this is gently moved around the treatment area to ensure even coverage and maintenance of target treatment temperature.
How long are treatments?
30-60 minutes depending on the size or the area to be treated.
When will I see results?
Some tissue tightening is seen almost immediately, most patients notice their best results 4-6 weeks after their 4th treatment as this has allowed significant time for growth and support to new tissue.
Is this treatment right for me?
If you want to try a non-surgical option for skin tightening that is painless and has no downtime then TempSure Envi is certainly worth considering. It cannot offer the superior results of surgery though as surgery is a removal of excess and sagging skin.
Tempsure Envi Skin tightening treatments are extremely safe and can be performed on all skin types. Unlike other technologies, treatments can be performed all year round.
Why should I choose TempSure Envi?
TempSure Envi is a simple solution for beautiful skin. It provides a soothing patient experience, while delivering beautiful results. Each treatment delivers consistent heat, giving you an effective, yet comfortable treatment every time.
How many treatments are needed for skin tightening?
A series of treatments are always recommended, but every patient is different. The optimum number of treatments can vary, so please work with Kathleen to determine which regime is best for you.