Minnamurra MediSpa is a professional skin care clinic offering high level care by Kathleen Hoskins, an experienced Registered Nurse. Our treatments are positioned between that of a beauty therapist and a specialist doctor.
Kathleen is a Clinical Nurse Specialist with nursing experience spanning 20 years. During this time she has worked as a Nurse Consultant with a range of Sydney's top cosmetic general practitioners, specialist plastic surgeons, and a renowned Wollongong Dermatologist.
Kathleen has developed non-surgical aesthetic guidelines for many of these specialist rooms and values the knowledge and techniques she has developed working with specialist doctors. Her focus is to use less invasive techniques to reveal subtle, natural looking results with minimal downtime. She will happily refer you to another provider if she believes there is a better treatment option for you.
Minnamurra MediSpa offers a high quality personalised service in a luxurious and private setting on the Minnamurra River.
Treatment options include:
A simple consult to find out what may be of benefit for yourself, depending on your main concerns.
Medi-facial– Tailored to your skin's specific needs on the day
Micro-dermabrasion and light peels
Home-care with active skincare including ingredients, such as Vitamin A, B, C, zinc, hyaluronic, and a host of plant based peptides and other beneficial ingredients to help support your skin.
Consultations for Teens to help them to manage their breakouts
Light/laser skin rejuvenation (Sciton BBL)

Skin tightening  (TempSure Envi, painfree)
Vaginal rejuvenation (Tempsure Vitalia, painfree – helping lubrication, sensation and occasional may even help with bladder sensation and occasional bladder leakage)
Sebaceous Gland Ablation (SGA) for recurrent breakout/acne– a permanent medication free treatment option suitable for teens and adults. I use the Cynosure/Ellman surgical radiofrequency unit and a very fine micro-insulated needle to perform this treatment.
Filler and anti-wrinkle injections: Available at both rooms:  Minnamurra MediSpa and South Coast Skin & Vein Clinic (Wollongong)
We stock: Synergie Skin/ Synergie Minerals/ Synergie Practitioner/ Skin Nurse/ Eye Envy/ Surf Mud/ NU SKIN AP 24 toothpaste
Kathleen is the clinical trainer Australia wide for the Sciton/BBL system for Ionia Medical.
The Minnamurra MediSpa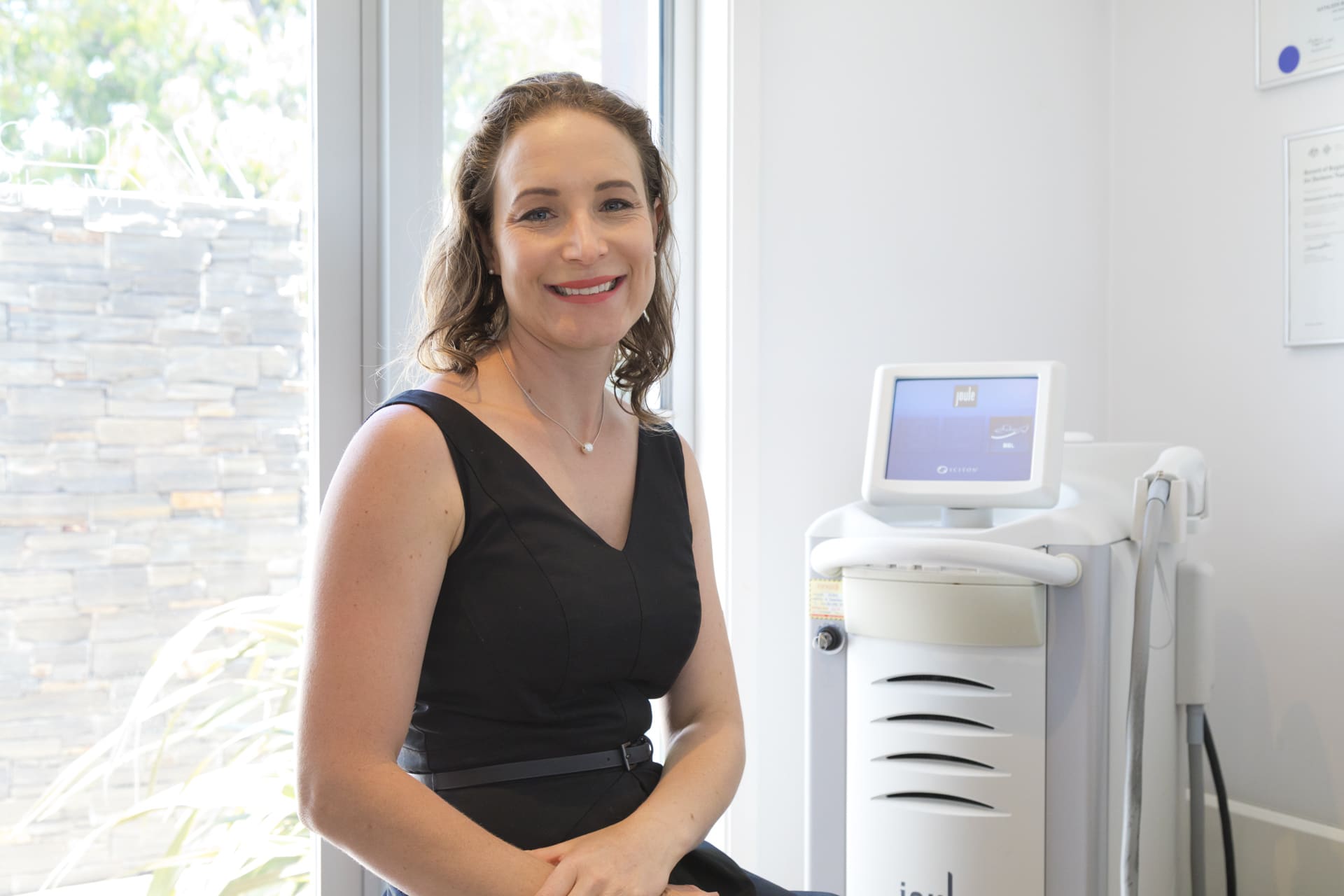 I have a passion for laser/BBL/ & radiofrequency skin treatments.  Different energy sources, fluences and wavelengths can help to change, re-juvenate, and stimulate the skin safely and effectively. I look forward to meeting you soon and helping you on your skincare & wellness journey.

With warm regards,

Kathleen.
Make your appointment online or please phoning my appointment carers on  02 4263 9922