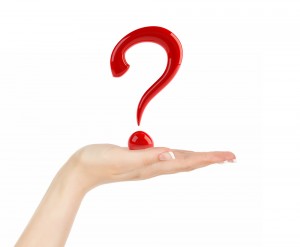 Firstly, what is UV & why is broad spectrum important?
Ultraviolet (UV) radiation is part of the invisible light spectrum that manages to reach the earth (UVA + UVB).
UVA (commonly known as 'ageing') rays comprise 95% of the sun's rays when they get to us & are the longest, reaching deeper into the dermis of your skin. They can be blamed for destruction of collagen and resultant ageing, causing skin cancer in some individuals, it is also interesting to note that they can penetrate glass and are constant during the day throughout the seasons.
UVB (commonly known as 'burning') rays are a shorter ray and don't reach as far into your skin, they cause burning to the epidermis (surface layer) and are most intense between 11-2pm in Australia.
Broad spectrum: refers to something that is effective against a wide range (in the case of sunscreen, from UVA &  UVB rays). I feel the above listed details on UVA + UVB rays define why it is important to choose a broad spectrum sun protector.
For many years I have been using predominantly chemical-free sunscreens for myself and my family.
I choose sunscreen that is a minimum 20% Zinc oxide, why?  Zinc on the surface of your skin forms a broad spectrum physical block, imagine it like a blanket shield.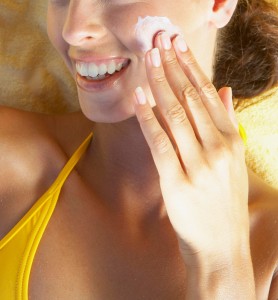 Why choose a Zinc over the newer chemical based sunscreens?
Zinc sunscreens protect you from both UVA & UVB rays, and act as a physical shield, stopping penetration of the rays into your skin. In most cases they don't absorb into the skin, and work as long as they stay on the surface. Re-application is needed if you may have washed or sweated it off your skin. Zinc works immediately to protect your skin. The downside is that finding the right one for you can take a little searching.
Chemical sunscreens contain active ingredients such as: such oxybenzone, octinoxate, octisalate and avobenzone, amongst others which create a chemical reaction and change UV rays into heat, then release the heat from your skin. They are in most cases: the easiest ones to find, cheapest to buy, feel nicer, go on clear, and rub in easily, some even come in spray-on form. So why don't I choose to use them? There is concern that some of the chemical actives can disrupt hormones in the body of all individuals from children to adults. There tends to be an increased risk of skin reactions, the ingredients can be absorbed by the body and processed as a waste product, requiring repeated application depending on the length of your stay in the sun and your activity. I feel my body has enough to do without adding a good slathering of a chemicals.
I like to choose zinc sunscreen with a minimum of  20% Zinc oxide. I have two: one for water based outdoor activities, and one for normal day wear where I am not likely to wash or sweat it off.
My day wear one has for years been 'Uberzinc' by  Synergie skin, an Australian owned & made product. In fact I have used Uberzinc daily for over 9 years and can't find a comparable replacement. It is pricey RRP is $115 for 50ml airless tub, but each tub lasts me about 5 months. This product protects and moisturises my skin, it is non-greasy, and does not give me a ghost like appearance. In fact its really luxurious and one full pump is great on my whole face, neck and chest. Terri Vinson, an Australian scientist & formulating chemist who has majored in immunology and microbiology, created Synergie skin. The products are filling a huge gap in the market for cosmeceutical products without the known nasties.
My choice for water based/active activities is Soleo organics 'all natural sunscreen'. Another Australian product which is quite unique, as the oils that are present help to nourish & moisturise your skin. It's greasy, it needs to be otherwise it would wash off quickly,  but not hideously so. Again its pricey RRP $39.95 for 150gm, but each family member in my home would struggle to use a whole one each summer. We spend plenty of time outside, trying to avoid the 11-2pm period, we wear wide brimmed hast where possible, long sleeved rash shirts and keep to shady spots if we have the opportunity. Vitamin D is also important to our bodies, so we live life to the full and make wise choices to protect ourselves without hiding away.
There are many other options out there if you hunt for them, but I found a lot of them to be too oily, sticky, white, and generally not pleasant to use. Surprisingly enough I seemingly burnt through one of them, others I had a localised skin reaction to. Online reviews show that one product can work beautifully for one person and not go well for another, so it is a trail and error quest until you find your match! It is worth the effort to fond what works for you. I have 100's of very happy patients who live a full life in Australia and manage to maintain a beautiful looking skin. We start with Sciton BBL (Broad band light) treatments to improve the appearance of sun damaged skin, reducing benign pigmented (brown) and vascular (reds) dyschromias on the surface of their skin. They are then steadfast in maintaining the results of their annual BBL treatments wearing a wide brimmed hat, using zinc based sunscreen & active skin care products. Great skincare is easy & affordable when you know what to do, what to use, and how to go about it!